nice, keep it up!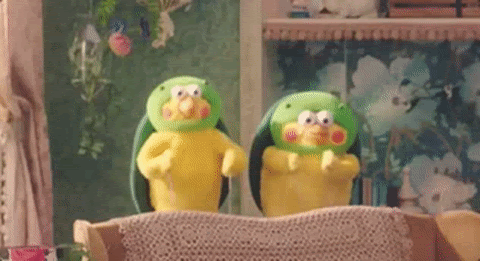 2021 Week 27
Day 2
@Saimin Thank you so so much for your encouragement!! 感謝しています。
I was starting to think… I'm kinda hitting a familiar wall where there are grammar points that I'm not sure about and I'm loathing starting over and trying to remember them if I'm going to forget them again in the future…
Maybe I need to pair this with some literature? I've put my phone in Japanese for now, and I know Wanikani has a ton of articles in their forum on how to come back from vacation mode and a mountain of reviews without hard resetting.
Things will float in and out of your memory, its natural. The problem with resetting is that it can become tiresome to study again the same material. Studying needs to be somewhat fun

Slowly over time, introduce WaniKani (or anything new) to keep your momentum.
Somethings that may help (wish I did them more often hehe…):
Write kanji / words / etc on disposable paper while doing reviews
Go through your notes and re read them from time to time (to help you jog your memory)
Concentrate on not skipping days, even if you "study" 1 minute a day. In my case, my study time increased over time… Some days, I study new stuff / do reviews more, some days I read manga / light novels more. Some days, I just do the bare minimum that I have set myself hehe.
Some ideas for short reading samples:
Any article on NHK web easy or a chapter from a story on Satori Reader
Sample of a manga / light novel on Bookwalker JP
Read an article from a website eg Famitsu or anything that you are interested in
Take your time and don't rush it. Don't get discouraged. You are doing great!
2021 Week 27
Day 3
@zerohbeat thank you for this advice! I really appreciated it and today I had an exceptional run.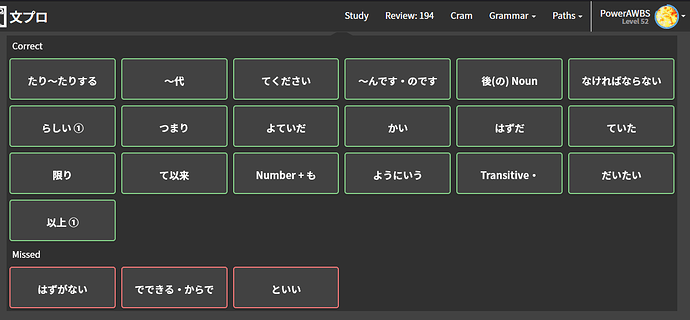 でできる
yep, that's one i tend to get wrong more often than not too!
2021 Week 27
Day 5
Bullet has been bitten XD
But I have done my review today!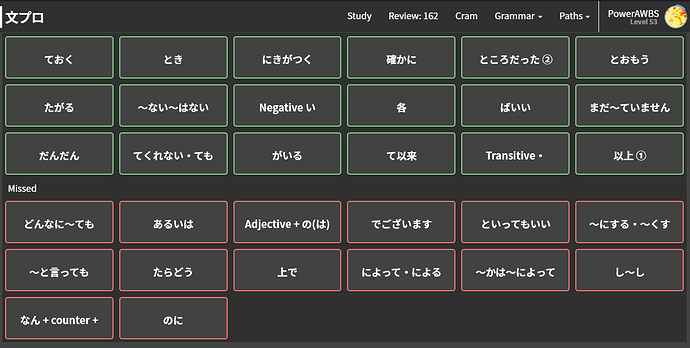 Maybe I should rename this post to a study log?
That review pile is slowly getting less and less!

Keep it up!
2021 Week 27
Day 6
Thank you @severian for the encouragement! 燃えてきたぞ!

I discovered Bunpro's Reading Passages, never realized it was here until now, and man it's such a joy to have such easy access to reading material I can actually understand. For now I've started with N5, but as you can see, I'm in the midst of N3, so N5 is nice.


I toggled vertical to give myself a challenge. I wonder if there's a font randomizer for Bunpro…?
I also revisited the Wanikani forums and collected some tips into my language dashboard.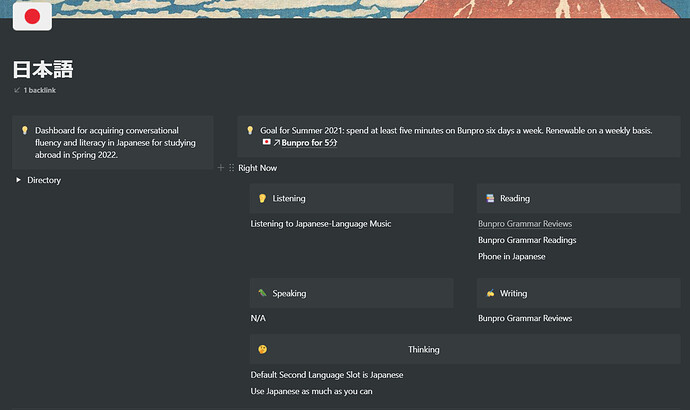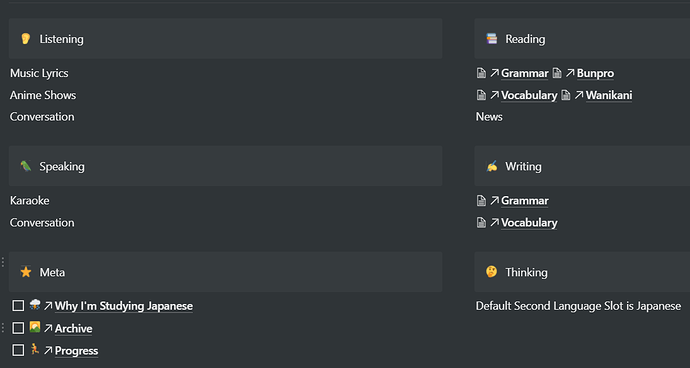 2021 Week 28
Day 1
Decided to maintain a streak by doing at least one review on Sunday, but we'll see how that goes.
Another week! This is like the fourth week in a row!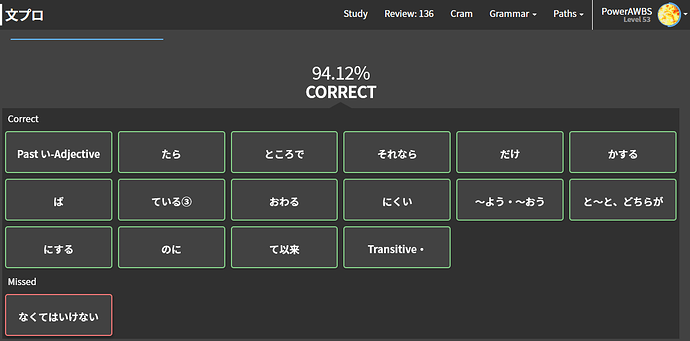 2021 Week 28
Day 2
Was up at night, technically it's midnight, decided to do some bonus reviews… though I know the SRS will hit me in the face later…


I'm almost leveled up again!

Super happy I blocked social media so I just study Japanese instead ( ̄y▽, ̄)╭
Dude, I think such a fast pace is the cause of your past burnout.
I'm at the same level now, but I studied way less grammar than you have.



And I never study new grammar until my reviews count becomes less than 10 per day. It may be too small for somebody else, but this is a comfortable number for me. Two my past burnouts taught me going slowly like that.
But you even have studied recently added N5 lessons given that you already have a hundred reviews to do

Thank you for your concern; too fast of a Bunpro speed can be overwhelming.
My Wanikani account is at that "I came back to Wanikani and now I have an insane amount of reviews" stage.
Though I will say, the 54 reviews I did today was to blow off steam XD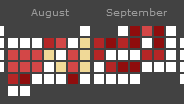 Last year August to September was when I tried pushing past N4 to get into N3 so I would be prepared for my Japanese translation class.
I stopped doing new lessons after September, but kept going with reviews


The recently added N5 lessons are something that I more or less am familiar with, so I was comfortable adding that, but yeah, I probably should only add lessons once I'm not inundated with reviews.
January 2021 I stopped, partially because I spending so much of my time learning Java and Python for class that I felt too overwhelmed.
I just finished reading a Ultimate Guide to Wanikani post, and studied up on SRS intervals, ghosts, vacation mode, and habit formation.
Cutting off distractions is probably a big thing for my Japanese studies, as too often I'm sucked into YouTube or social media, but I would entertain hearing about possible obstacles that get in the way of a consistent Bunpro habit.
You went under 100 reviews, good job! keep it up!

btw, i'm also at 88/219 N3 and a similar level (58), but i don't feel i'm at a brisk Bunpro pace. I also get around 10 reviews a day, actually less lately because i haven't done many lessons. But i also turned ghost reviews to minimal. They're a great idea, but at some point they just overwhelmed me for little benefit, i felt.
I remember this one by thinking about からできる. Since から means "from" I think about how paper is made from trees, and it's not obvious where it came from.
Then I just remember でできる is the other one (where it is obvious), like a coat made of leather or a bottle made of glass.
Yes! Or で could also be "by" or "using". (電車で行く = go by/using train)
Sounds more specific than から anywhere

2021 Week 28
Day 3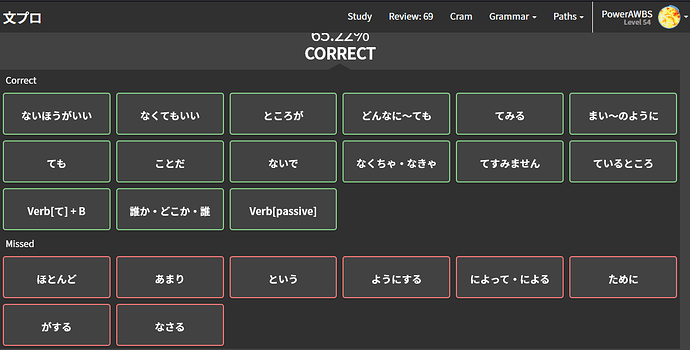 Thank you @Saimin for your encouragement! It's awesome to be sub 100 in reviews!
And thank you and @blacktide for comments on からできる! I'll make a note for future reference too~
Ever since I read up on SRS intervals for Bunpro, I've figured out that I could do something like 9 AM, 1 PM, and 9 PM for apprentice/novice level items.
So now I'm trying to reach that standard, but I'm still keeping that baseline of doing at least one review a day.
I also got some scripts~


nice review count! ( ͡° ͜ʖ ͡°)
2021 Week 28
Day 4
@Saimin Thank you, ( ͡~ ͜ʖ ͡°)

I did reviews twice yesterday and I am now really close to reaching 0 reviews.

It's likely that 0 reviews every day won't be sustainable, but we'll see.
And I'm complementing this with reading the Bunpro reading passages with vertical toggle! A good challenge.
Wow, congrats! Just 18 reviews!!!
Go for the reading passages (I did read a few). I feel like they are just the right length for a quick read