Okay, managed to get a screenshot of both issues!

One with just the icon missing (red underline):


And another with both the icon missing (black circle with ?), and also the second line from some kind of 'wrap around' (red underline).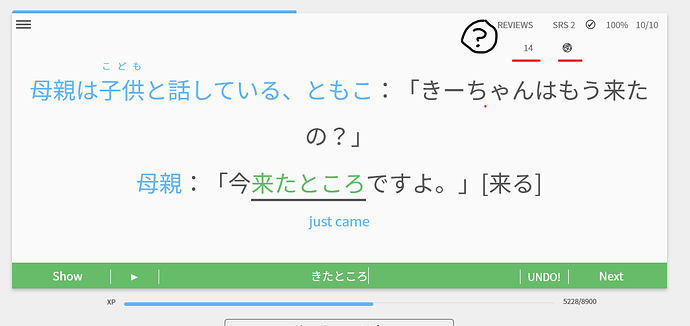 Note: The wrap-around bug only occurred after I had submitted my answer; and, now that I think about it, I think that was also the case the other times I had seen this. [Edit: Was wrong about that, see next post.] Perhaps by answering, some text/content was modified which increased its width, and whatever styling (probably CSS) was too strict on the width of whatever container the text was in, forcing a line-wrapping effect.
[Edit: Hmm, I just noticed that my 'Correct/Total' counter in that screenshot had just changed from 9/9 to 10/10, essentially adding two characters of width. Perhaps that was the cause?]