You can now study alongside Tae Kim's Japanese Grammar Guide!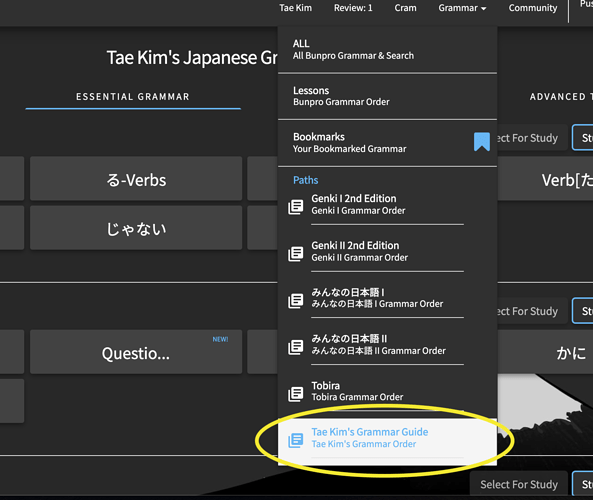 The Tae Kim Path includes over 230 grammar points spread over four chapters, Basic Grammar, Essential Grammar, Special Expressions, and Advanced Topics.
Click a chapter to display the grammar included within it.
You also have the option to click any section of a chapter to go directly to the associated Tae Kim page and study Tae Kim and Bunpro side-by-side.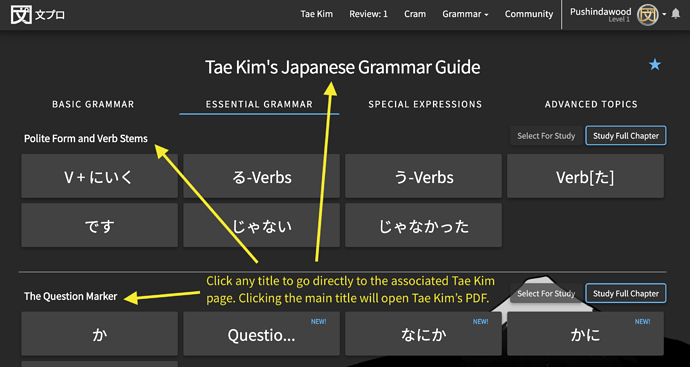 Clicking the main title will open Tae Kim's PDF. The page numbers listed under Readings refer to the latest version of the PDF.
Happy studying!