Hi All!

お疲れ様です! Today I would like to announce the completion of the N2 grammar explanations. Everything should now be available, in the correct order, and ready to study at your own pace!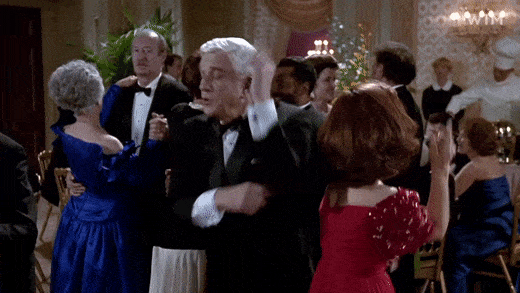 ---

The N2 Grammar Reorder!

A quick follow up on the new order of N2 for anyone that has not seen any of the previous release posts. We hope that this order will make following along with the lessons and learning new grammar points easier than ever!

Lesson 1 – Possibilities and Intentions

得る、~得ない、ざるを得ない、つもりで、どうせ、せめて、どうやら、より他ない、確かに、一応 ①、一応 ②、に相違ない、万が一、ようがない、に他ならない、っこない、それなら、ものなら、~を~に任せる、活かす、まい
Lesson 2 – Directions and Markers of Following

上、上に、以上、以上に、途中に、中を、を中心に、その上、上は、の下で、後(の)Noun、手前、を巡って、に渡って、に沿って、た末、に従って、に伴って、につき、につけ、にかかわる、に向かって、が気になる、に気を付ける
Lesson 3 – Limitations and Restrictions

も構わず、兼ねる、兼ねない、を除いて、に関わらず、にも関わらず、に限って、に限らず、なお ①、なお ②、限り、次第だ、~てこそ、を問わず、よりしかたがない、に越したことはない、要するに、てからでないと、なくはない、ないことには~ない、ないではいられない、ねばならない、たまえ
Lesson 4 – When or During

~のうち、つつ、つつも、際に、に際して、際に~ない、にあたり、を契機に、つつある、~ところに、か~かのうちに、がけに、ていては、ところだった、ところではない、ぶりに、ては、ては~ては、も又
Lesson 5 – It All Starts or Ends With

結果、て以来、に先立ち、果たして、甲斐がある、軈て、したがって、いよいよ、挙句、きっかけ、にかけては、とっくに、未だに、をもとに、からには、いつの間にか、一旦、はもとより、そうにない
Lesson 6 – For and Against, Through and Without

に反して、逆に、反面、抜く、抜きで、ずに済む、に応じて、を通じて、に応えて、それとも、にしたら、にしても~にしても、としては、としても、それにしても、ぬ、ことなく、にて、には
Lesson 7 – Thoughts and Expressions

思うように、かと思ったら、と言うものでもない、と考えられる、と言う点から考えると、ということは、ふうに、という風に、ものの、というものだ、から見ると、ところをみると、からすると、からして、からといって、そういえば、お~願う、とか、~ようではないか、かのようだ、のではないだろうか
Lesson 8 – It Is The Way It Is

て当然だ、のも当然だ、たった、恐れがある、恐らく、ものか、お負けに、に決まっている、ことになっている、気、げ、ことだから、ものだから、ものですから、ものがある、傾向がある、てしょうがない、だけましだ、幸いなことに、ようでは、さすが、ことは~が
Lesson 9 – Extents and Intervals

更に、精々、僅かに、及び、たちまち、いきなり、といった、を込めて、に加えて、何から何まで、は別として、だけに、だけは、だけあって、何より、何といっても、か何か、てならない、のみならず、それなのに、いわゆる、にすぎない、も~ば~も
Lesson 10 – Whether or Regardless

でしかない、てたまらない、にせよ、何しろ、にしろ~にしろ、はともかく、やら~やら、しかしながら、ことにはならない、だけのことはある、てはならない、てはいられない、しかも、てでも、とも、ない訳にはいかない、と言うわけではない、のももっともだ、たって
---

What Does the Future Hold

As mentioned in our previous post, we have a lot of work coming up over the next few months. This includes things like~
Polishing existing content.

Adding in/completing all audio.

Working out the kinks with vocabulary.

Several new projects that will extend forward into the future.
In addition to this, we are planning on moving ahead with the N1 explanations, with the goal of having them completed before the year-end JLPT.
Due to the bit-by-bit approach that we did with N2 being fairly well received, we have decided to go ahead with the same release schedule for N1. This means that for those who will be following the N1 grammar path with the year-end examination in mind, this should allow plenty of time to study along the N1 grammar path as part of your regular study routine!

---

Thanks everyone!

Thanks for all of the support everyone! I have been lucky enough to be a part of the Bunpro team for pretty close to exactly two years now, and the more I see the company grow, the more I become convinced that our community is one of the driving forces behind the desire everyone on the team has to create the most valuable learning tool possible.
From all of us on the team, we appreciate each and every one of you, and hope that we continue to have the privilege of sharing your language learning journey with you long into the future.
Hope you all have the best weekend ever!