This is a discussion topic for the N5 Lesson 3 reading passages.
Does anyone really call their dog John ?


Yeah, clearly the only valid dog name should be タクシー !
I think it's missing する after 散歩を《犬と散歩をする時について話しています。》
@Jake The above comment from @Astroraptor , plus in the picture below…
– missing word
– extra comma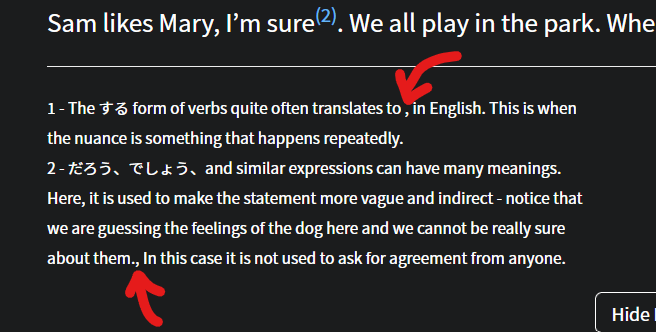 Also Mary… then again I called my cats Laura and Elena… named after the friends I had when I was 5…
I have a question about the second story and how it translates.
サムと帰る。サムは水を飲む。
translates to :
When we go home, Sam drinks water.
I'm a little confused because the Japanese version is two separate sentences, where the English translation puts the two sentences together. Is it common to merge sentences together like this, or was the Japanese simplified to use basic grammar?