April 18, 2019
We have switched to a new feedback system.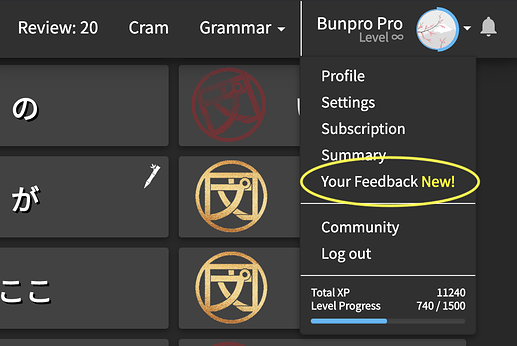 We want to create an intuitive Japanese grammar study experience that evolves and adjusts to you. One of the best ways we have found to do this is to apply what we learn from the feedback that you provide us.
You can now see the feedback you have given us and communicate directly with us about that feedback. We will be able to personally answer any questions you may have as well as get a better feel for the suggestions you make.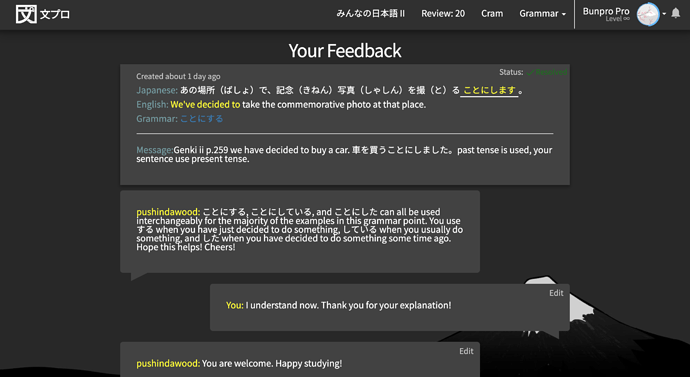 This new feedback system not only allows us to interact with you directly on Bunpro, but also gives us the ability to stay organized, quickly respond to your feedback and efficiently squash bugs.
Our passion and love for Bunpro is largely driven by all of the inspiring ideas that this community has and we would not be where we are without all of the contributions that you have made. Please let us know what you think. Cheers!